FUE hair transplants: What to expect
Follicular Unit Extraction (FUE) stands out as a minimally invasive method, offering reduced scarring and faster recovery.
During the process, individual hair follicles are extracted from designated donor regions where hair tends to be thickest. These typically include the chest, beard and the back and sides of the head. The doctor then creates small incisions or holes where the new grafts will be implanted. Each extracted follicular unit is delicately placed into these openings.
Once the transplanted skin heals, it should continue to grow hair in the previously balding area, ensuring a seamless and natural-looking outcome.
At Elite Hair Clinic, we offer effective hair transplant procedures that won't break the bank. Our flexible pricing plans suit different needs and budgets. Contact us today for transparent and competitive hair transplant costs.
Factors that affect hair transplant costs
Extent of baldness
The larger the balding area, the higher the cost. Treating larger bald areas demands more time and resources, which affects the overall price.
Required hair density
Hair transplant costs are determined by the number of grafts needed. The underlying cause of baldness can also affect the number of grafts required.
Expert vs. novice doctor
Don't hesitate to spend a little extra for the right expertise! Choosing a skilled doctor may cost more, but it's an investment that can impact the results of your hair transplant. 
The type of transplant
A facial hair transplant typically costs more than a regular scalp transplant due to its increased complexity. It often demands more precision and time from the doctor.
Hair transplant vs. other hair loss treatments
While various hair loss treatments exist, none can match the efficacy, affordability and permanence of FUE hair transplants.
Over-the-counter solutions
Minoxidil and Finasteride are medications frequently used to treat androgenetic alopecia (male- or female-pattern baldness). However, they need to be constantly replenished, leading to ongoing costs. They may also trigger side effects, such as scalp irritation and erectile dysfunction for some men.
Laser therapy
While hair transplant is a one-time solution with lasting results, laser therapy requires multiple sessions, which can be more expensive in the long run.
Wigs and hairpieces
Wigs offer a quick and non-invasive solution for hair loss, but they can be expensive, especially if custom-made with natural hair. Periodic replacements and ongoing maintenance, including cleaning, styling and colouring, contribute to additional expenses.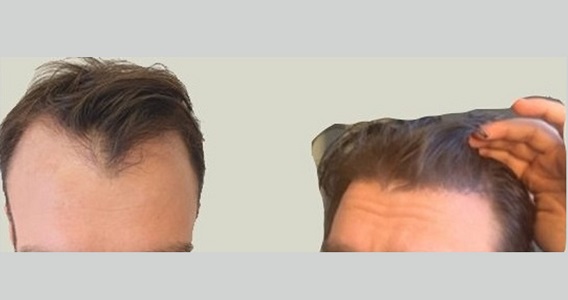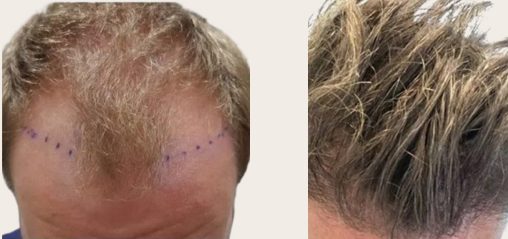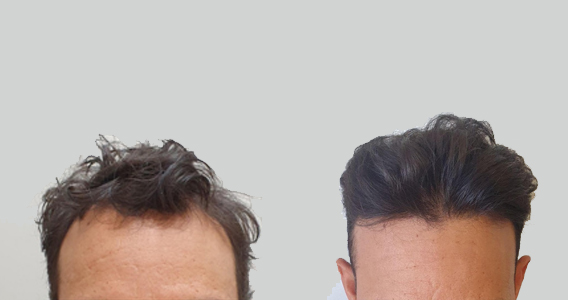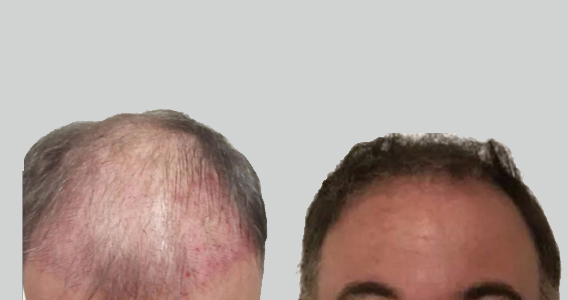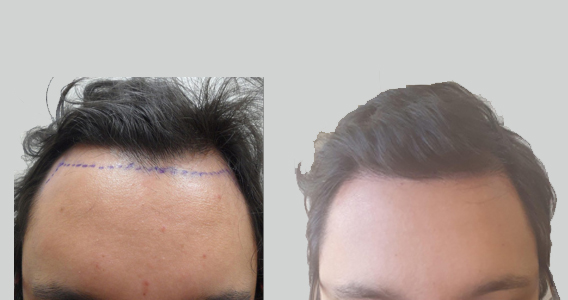 Hairline lowering and temporal restoration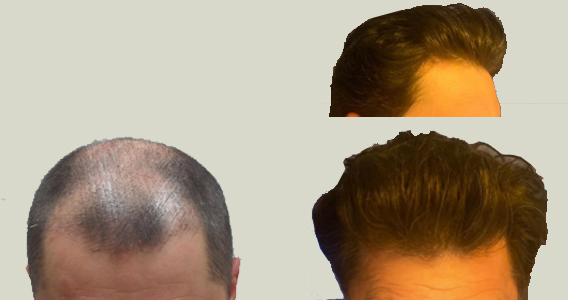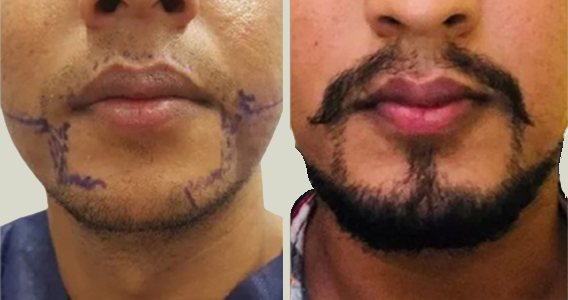 Goatee and beard restoration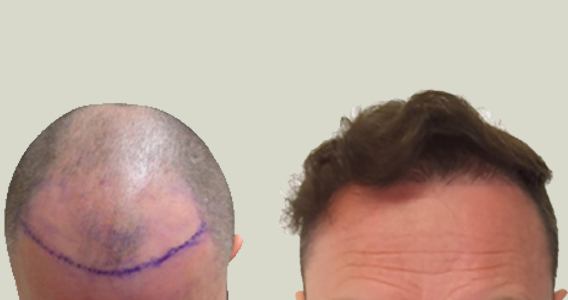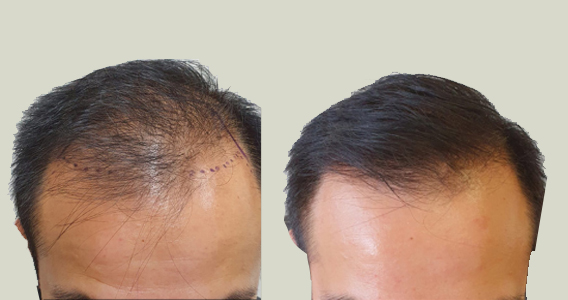 Frontal and mid forelock restoration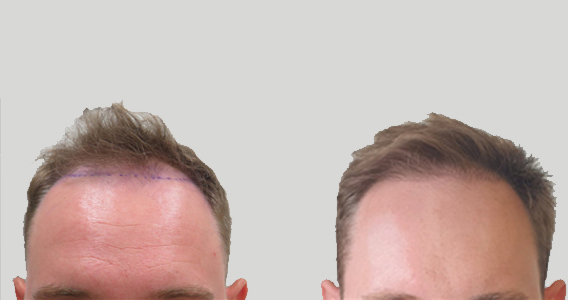 Temporal and hairline restoration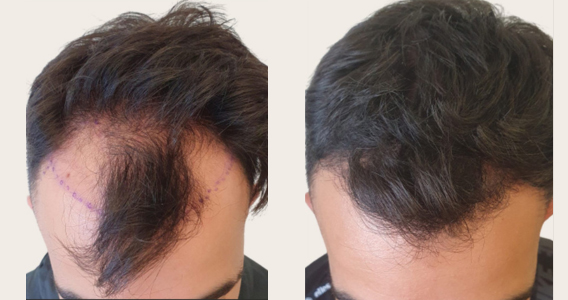 Frontal 1/3 and hairline restoration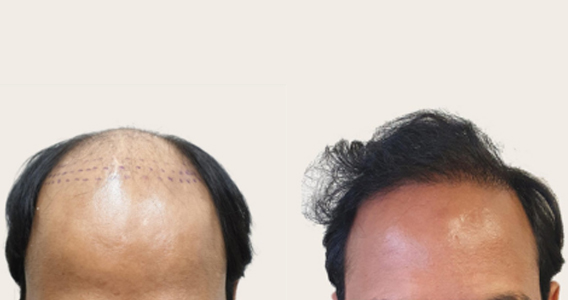 12 months post final procedure
Say goodbye to thinning hair!
Your path to healthier hair and renewed confidence starts here. Book a free consultation now and say goodbye to hair loss!