At Elite Hair Clinic, we are dedicated to providing a professional hair restoration service, in line with industry best practice, at an affordable price for all.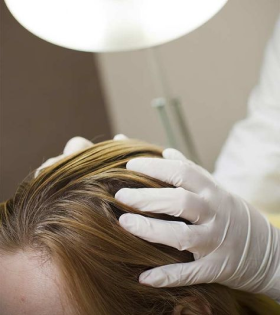 For anyone interested in our services we offer free, no-obligation consultations with a goal to offer a service with quality and results that are second to none.
To raise awareness to the public, to tell and make sure that hair restoration is affordable and available to almost everyone.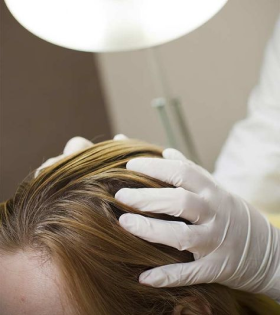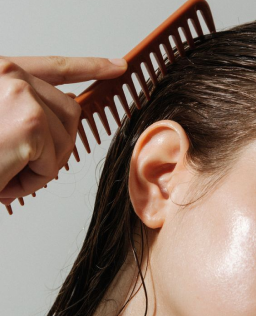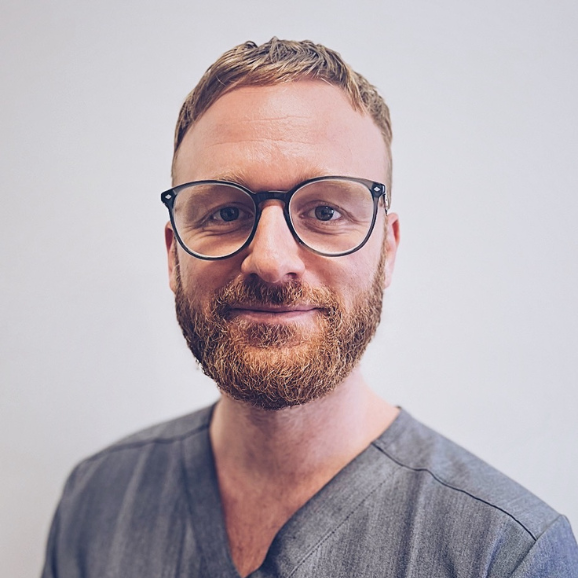 Lead Hair Transplant Doctor
Dr Will Jarvis is a UK born and trained doctor. He graduated from University of Nottingham with a Bachelor of Medicine and Bachelor of Surgery and a Bachelor of Medical Sciences.
He went on to complete Diplomas in both Tropical Medicine and Disaster Relief. He moved to Australia to work as an Emergency Doctor and has worked overseas doing humanitarian work during this time. He remains a reserve field doctor for Doctors without Borders, in the event of a global natural disaster.
During his time working in the Emergency Department, he gained an interest in cosmetic medicine and practiced this extensively alongside emergency medicine, working with Fresh Clinics and independently as a cosmetic injector. He became interested in hair transplant and was trained internally under Dr Sam and Thelma at Elite Hair Clinic in the latest micro FUE transplant techniques. He has also trained internationally with the London Hair Restoration Training Academy and is completing a Professional master's degree in Hair Transplantation. Dr Will has now taken over from Dr Sam as Lead Hair Transplant Doctor for EHC.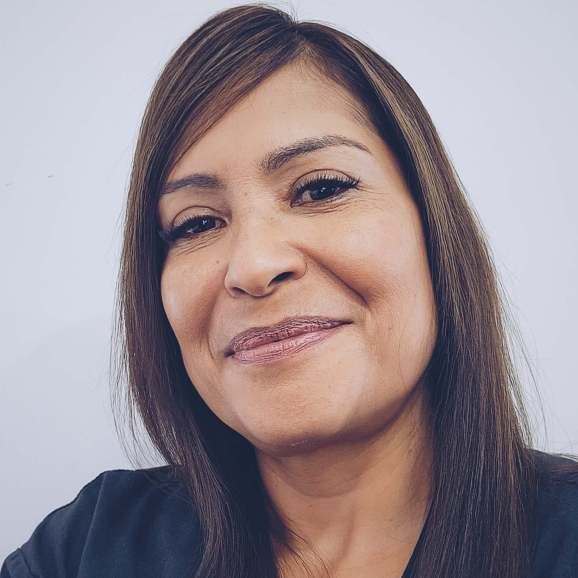 Head Senior FUE Technician
EHC founder
Elite Hair Clinic's Senior Transplant Technician, Thelma Milsop has almost 25 years of experience in FUT (Follicular Unit Transplantation) and
FUE (Follicular Unit Extraction).
In 2000, Thelma developed an interest in hair transplantation and began her training under Dr Peter Panagotacos, a pioneering member of the International Society of Hair Restoration Surgery (ISHRS) since 1994. Dr Panagotacos is a renowned Dermatologist and Hair Transplant Specialist in San Francisco who is well respected within the medical community for his technical skill, conservative treatment philosophy, and surgical artistry. Thelma also worked alongside her sister, Carmen Pollard who was Dr Panagotacos's Senior Technician at the time.
While with Dr Panagotacos, Thelma was also responsible for setting up workshops and seminars for the purpose of training and educating Doctors and Technicians.
Thelma then brought these skills to Australia and has since worked with leading Hair Transplant doctors and surgeons around Australia, New Zealand, USA and England. She has been in the medical field for over 25 years and is passionate about the science and evolution of Hair Restoration. Thelma is a highly respected mentor within her field and has trained many other, now highly skilled and successful hair transplant technicians.
Thelma is constantly improving her skills, studying and tweaking her incredibly vast specialist techniques to make sure she is at forefront of FUE innovation and technology. She is currently completing further accreditation with the London Hair Restoration Training Academy to further add to her long list of continued training.
Thelma has now partnered up with Dr Will and together with their growing team they are delivering the best results to their patients!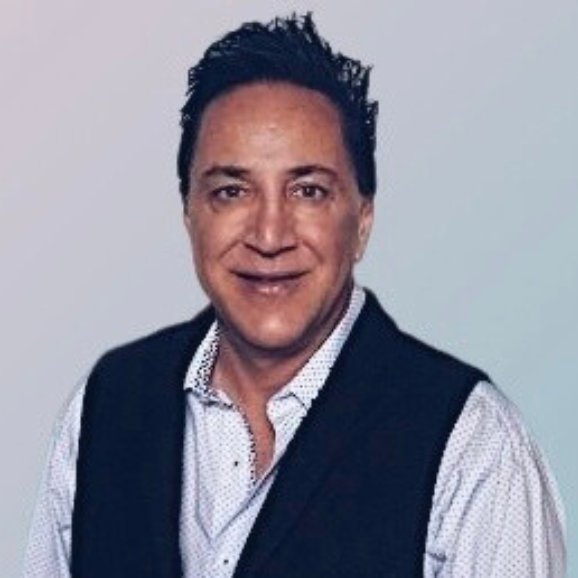 EHC founder
Dr Sam Freedman is Australian born and educated Doctor. Graduated from University of NSW with BMBS in 1991. He worked extensively in Emergency
Medicine in the early stages of his career, moving into General Practice in 2002. Dr Sam ran his own highly successful medical practice in Sydney for over 10 years prior to establishing Elite Hair Clinic with Thelma in 2016.
Dr Sam has run EHC with Thelma incredibly successfully and with fantastic results for the past 7 years. He has spent the last few years training the future doctors of Elite Hair Clinic in the most up to date and finely tuned methods of micro-FUE hair transplantation to ensure the clinic's legacy continues. EHC provides the most up to date, safe, pain-free (ish) and successful FUE procedures possible with outcomes that rival any clinic nationally AND internationally! Dr Sam has now stepped down to go back to working as a GP for the final few years in the run up to his retirement. He is still actively involved as an advisor, mentor and friend of Elite Hair Clinic!
Thank you and great appreciation goes out to the team at Elite Hair Clinic. I have now had 3 procedures with Elite Hair Clinic. This is because I needed a lot of grafts, which was clearly explained to me at consultation. This was because I needed a lot of grafts and my donor area was quite limited. I could not be happier with the results. Dr Sam and Dr Will gave me realistic expectations. Like they said, no risk, no gain. While it will never be thick, thick, the results were way beyond my expectations. I have a good hairline and have a reasonable coverage of hair. Overall, I would rate it as a very significant improvement, which is what I signed up for. On a personal level, it has made such a huge difference to me. Doing a hair transplant doesn't just change your hair appearances it changes your life and confidence. If you are thinking of doing this, from my point of view, I would recommend this procedure and I highly recommend Elite Hair Clinic. I could not be happier with the results.
Marcial Rivera
The team at Elite Hair Clinic are second to none. Their professionalism and expertise was amazing. I am extremely happy with choosing to work with them on my hair restoration journey. Only four months after the procedure and I can already see an improvement and I am extremely optimistic about the future.I highly recommend them to anyone exploring a hair restoration solution.
Nathan Moon
On the procedure day i was pleased by everything. Everyone was so nice and welcoming. The place was super nice. It's nicely decorated, really clean, it smells nice and they put relaxing music. I fell asleep during the procedure because it was so comfy. They gave me lunch, all the stuff and guidance that's needed after the procedure Thank you everyone that treated me really nicely and i wish you all the best.
Riki Putra
I was considering flying to Turkey for a hair transplant until I was told about Elite hair clinic. They offered a very good price for an Australian company and allowed me to get a hair transplant without flying half way around the world. All the staff were incredibly polite and made me feel comfortable through out both surgery days. I now have a doctor that can remain in touch with me while I recover which is something going over seas would not provide. If you are a younger bloke and thinking about doing the trip to turkey for a cheaper deal I would highly recommend getting in-touch with Elite hair clinic and save yourself a hassle
Christopher Hall
Very impressed by Dr Will and how he runs the clinic. My discomfort on the day was much lower than my first time having FUE as he was experimenting with new methods for delivering anesthesia which worked very well and didn't need to be topped up constantly like my first time. Results look good! We managed to fit in around 50 grafts per cm² which is awesome and quite dense. I will send him photos at 6 months when it starts sprouting and again at 12 months when it's fully growing. Thanks for everything Dr Will!
Matthew Reimers

Elite hair Clinic is 100% Australian owned and operated. Our doctors and technicians are all highly educated and trained in Australia, USA and UK. Our head surgeon and senior technician share a common passion to make hair loss solutions available, and affordable to all.
When choosing a hair transplant team for FUE, it is important to understand that a good deal of the work is performed by the technicians. It is just as important to consider the level of experience held by the technicians as well as the surgeon.

At Elite, we care about your concerns with your hair loss. We cater to people from all walks of life. People who have lost hair due to serious accidents, trauma to the head, wax and oil burns, fire victims, car accident victims and even sportswomen who have traumatized hair follicles by tying their hair back tight all the time (loss through tension). The list is long. FUE hair transplantation is a very real and permanent solution that is available to anyone, right here in Australia.

A lot of clinics will sedate their patients quite heavily so that they are in a drugged state during the procedure. With our technique very little, if any, pain is felt. We like our patients to be fully conscious so that they can converse with the transplant team. The very latest entertainment equipment is provided for the patient to make the day a relaxing and pleasant experience.